A PIM system creates an overview and can support your growth strategy
---
PIM Benefits?
In 2017, The Economist published an article titled: "The world's most valuable resource is no longer oil, but data" and it is hence no wonder that companies experience that their data grows by up to 40% every year. Customers, suppliers, resellers, etc. demands data and for a sales company it equals product data. A PIM system constructs one place for all your product information across variants, languages, brands and whatever else makes your product range intricate. 
Centralisation
Easier workflows
Faster time-to-market
With a PIM system, you can ensure that all product data is centralized in one system. Done are the days with Excel sheets, Digital Asset Management and ERP hacks. None of these are built to handle the amount and variety of data that a product range can contain. 
A PIM system is a system crafted to manage the complexity of a product range scaled according to complexity. 
However, a PIM system is by no means a closed system. Therefore, integrations from PIM to other systems can easily be made, which makes import, export, catalogue production etc. simple and manageable processes. 
Centralization of product data provides the following benefits: 
Overview of all data (a PIM system provides a great overview of the company's product data, as all data can be displayed across data types (Numbers, text, image, file, etc.))

 

Easy access to all product data for both internal and external users

 

Central overview of data quality (lack of data quality can, for example, be visualized via "red traffic lights" in the PIM system)

 

Control over data corrections via rights management and history

 
Overview of "Products in channels" (such as: E-Com, Catalogues, Promotions, etc.)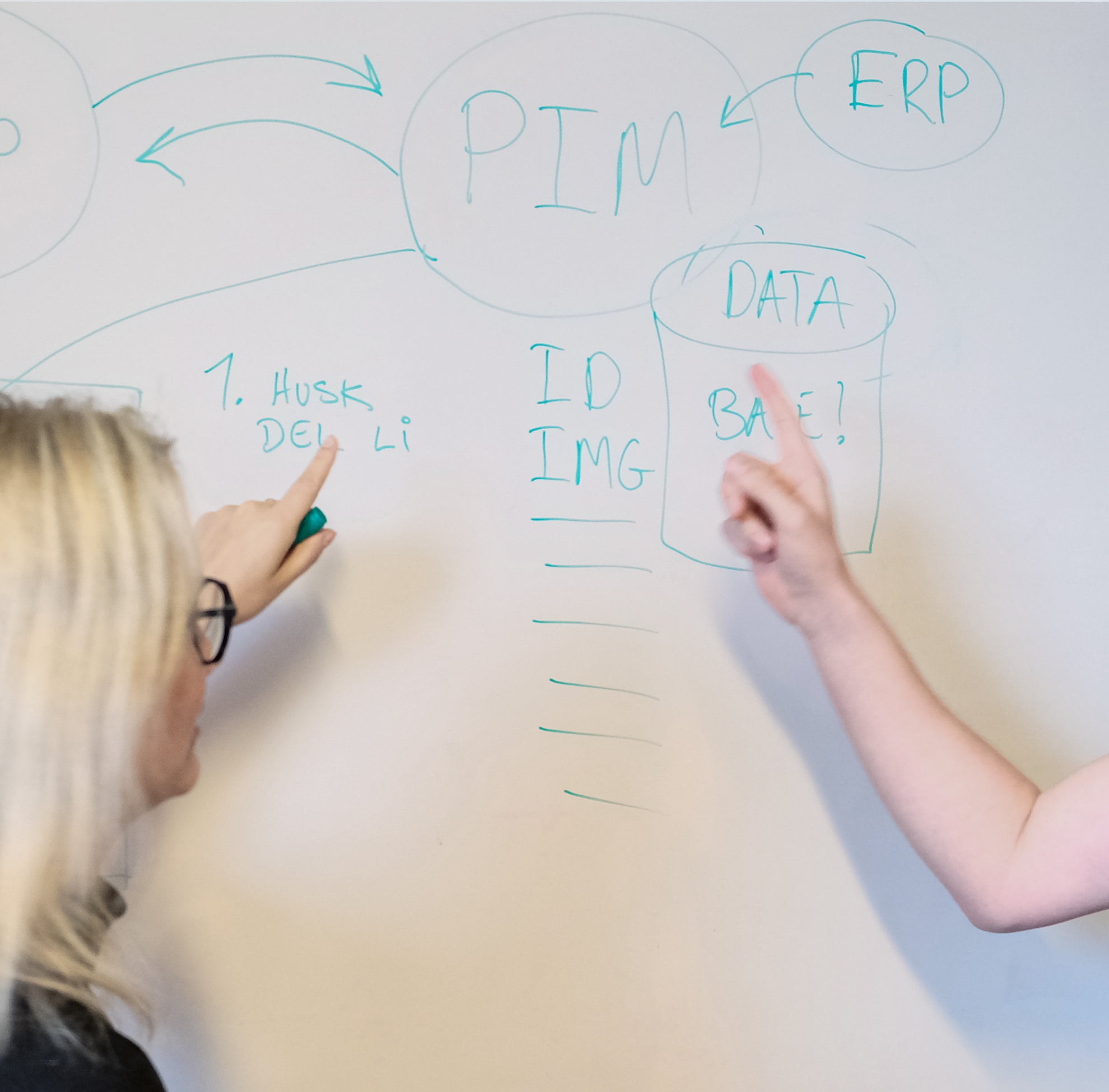 From ERP to PIM - or both in parallel
PicoPublish has helped companies get their ERP optimized through more than 60 PIM implementations in Europe. These have given us the assurance that standard ERP and standard PIM form the strongest data foundation for a company. 
If you already have an ERP system, we can help you integrate this with a PIM system enabling you to enrich your transaction data with product data, but at the same time have a loose connection between the two entities. 
If you are going to embark on the ERP journey, we recommend that you do like Damstahl and implement the two in parallel. 
Get an overview of all product languages
As soon as a product range is marketed in international markets, the complexity of product data increases explosively. It is not enough that there must be linguistic variants of all products, different units of measurement, date formats and cultural considerations must be considered. 
It becomes a near impossible task to keep track of this complexity without having an advanced sorting mechanism. This is readily built into a PIM system and in addition the system gives you a visual message when a product lack translations. 
In other words, you breach other markets faster and more structured with a PIM system and we are ready to help you with the leap into the big world. 
We are certified partners at the following PIM providers
Our thoroughly tested PIM implementation
We have launched over 60 installations and are confident that this project model works
Pre-analysis

We do a thorough pre-analysis of your data foundation, your business model and which PIM system could suit your needs and budget.

Contract negotiated and settled

Together we draw up a contract that specifies our cooperation and which deliveries you can expect, when and at what price.

Project start

We are hosting a workshop with you where we will officially start the project. We dream up the envisioned result together.

Thorough analysis

We go in depth with your product data, your use of the data and which data suppliers and recipients you have in the company. Here we become extremely knowledgeable of you.

We configure 3 product categories

We set up three product categories based on our analysis and close interaction with you. When we reach a common satisfaction with the configuration, we move on to data conversion.

Data is converted

We pull a rake through your data and import it into your new PIM system so that the three product categories presents themselves as good templates for you to work from.

We test

We test that the system, import, export and any integrations work as we expect and have agreed with you.

You approve the solution

We present our solution and you give your acceptance that we have delivered what we agreed at the start of the project.

Training

We come out to you and guide your employees to use the system. We do different courses for different professions.
You receive your new PIM system
Remaining item categories are created

Now you have the system in your hands and with the three template categories that we made, you set up the rest of your categories yourself. Unless you prefer that we perform this task.

You test

You test yourself whether your new categories behave as expected and whether any corrections are to be made based on this.

The PIM system goes live

Your new PIM system goes live with a bang (or in utter silence) and your colleagues, customers and partners are jubilant.
We can provide a proof of concept in 6 working days
We supply 3 days of work free of charge to get you started
Book a non-binding chat