Our vision about cooperation
Partnership rather than customer relationship
We seek partnerships instead of the classic customer / supplier relationship. We provide the best solutions for you if we are under the skin of your business. Therefore, the following three elements are always part of our collaboration: 
Joint drafting of contractual agreements
Together we draw up a contract that specifies our cooperation and which deliverables you can expect, when and at what price.
Ongoing clarification
In addition to the introductory sign offs and workshops, we keep each other in the loop throughout the project process through stand-ups, demos, ongoing clarification meetings and expectation clarification.
You approve the final product
When our work is nearing completion, we talk about what has been delivered and you decide what will ensue in the future.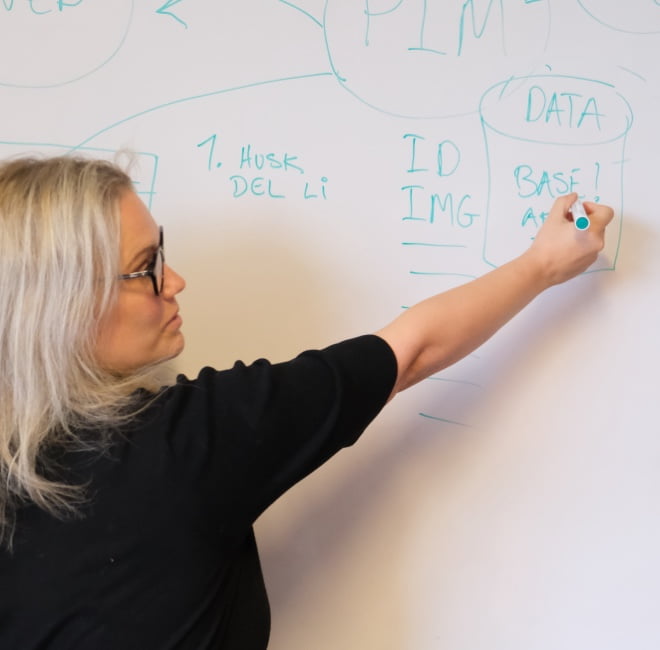 Our competencies
Experts in sales and production companies
We excel in working with sales companies where product information is at the heart of the business, but we help all companies with: 
We are ready to have a casual chat with you
Together we discuss your business, needs and possible areas where we can support you.
We are certified partners at the following PIM providers
PicoPublish in brief
...we can give you the extended version when we meet
The name PicoPublish is shaped by the idea of compressing information and then being able to spread it to countless recipients.
Beginning
PicoPublish launched in the middle of the financial crisis in 2009. In a poorly ventilated attic.
The people
We are +50 nice Pico's, between 24 and 65 years old, who prioritize being social together.
The location
Our office is located in Silkeborg, but we have customers all over Europe and are happy to come visit you.