PIM integration: To and from ERP
---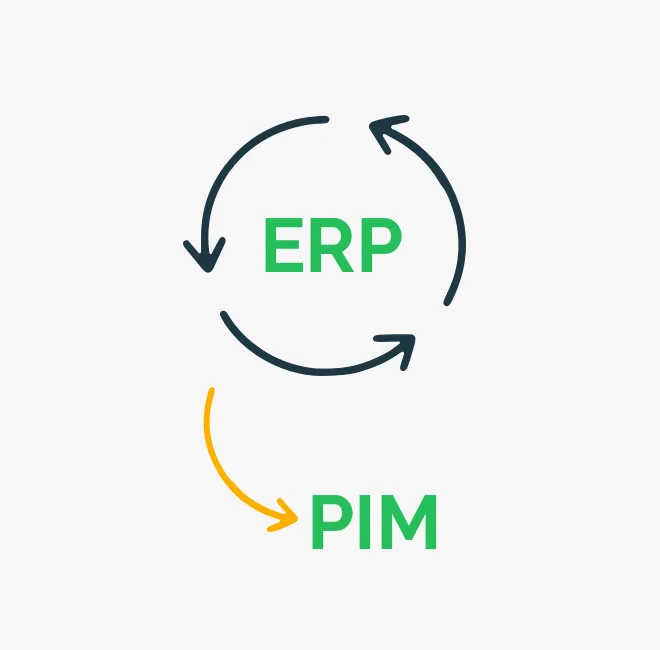 Consider PIM when ERP needs to be upgraded
When an ERP system needs to be migrated or upgraded, the process starts with a big cleansing. Everything that can be moved to a PIM system must be moved. 
Why? 
To ensure that the new ERP system is not "contaminated" with unnecessary tweaks and hacks

 

To remove complexity from the upgrade process

 

To minimize the cost of future upgrades

 

To ensure the data quality of the new systems

 
To ensure standard and not

 

least best

 practice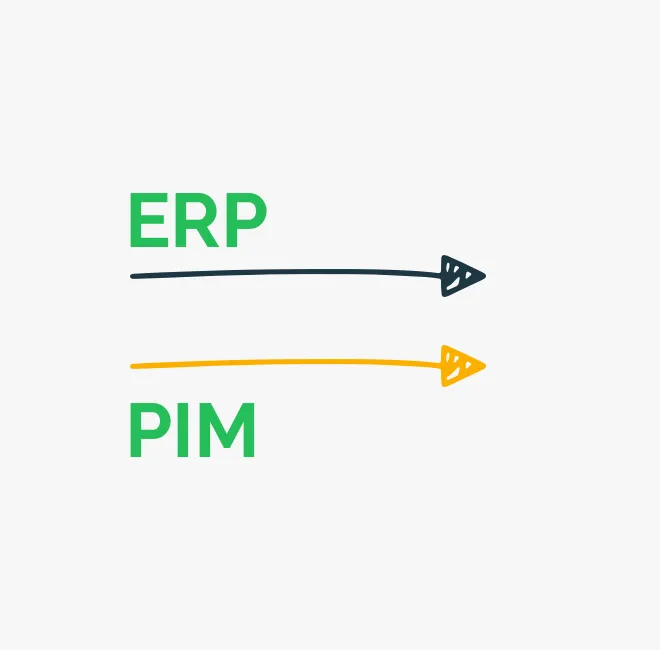 The reason why PIM should be integrated in parallel with ERP
No matter how skilled a customer and supplier are in their analysis process, they rarely managed to uncover more than a maximum of 80% of the company's issues in relation to "Need to have" functionality in their ERP implementation. 
The reason for this is that: 
We often forget all the small adjustments that the company has made over

 

a number of

 years and iterations.

 

The ERP provider does not go deep enough in the analysis to uncover all special processes, as time spending / finances in the analysis phase are often agreed / locked

 

Forgotten data processes only come to light the day you are lacking them.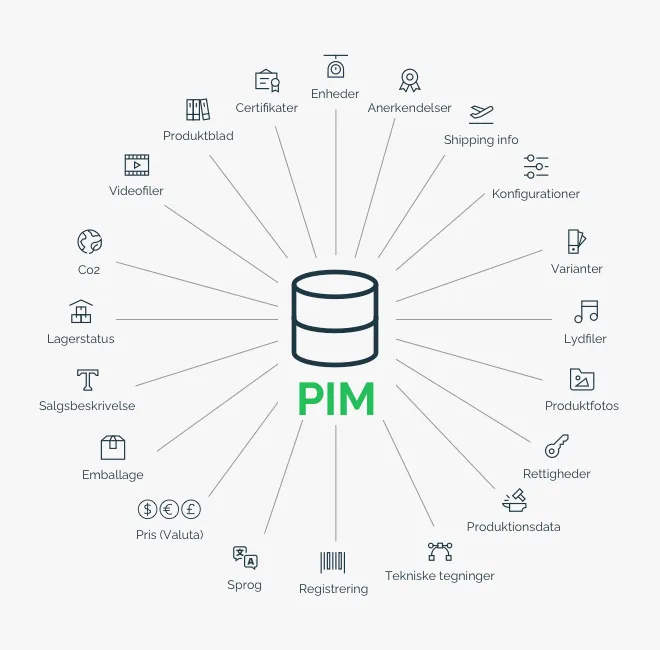 Can you recognize the above mentioned?
Then PIM makes good sense: 
PIM ensures that ALL data including files (pictures, drawings, manuals, videos, etc.) can be organized centrally and subsequently linked to the company's products

 
PIM provides an overview of both data and processes (regardless of where this data comes from) 

PIM can be used to ensure data quality, so that "dirty data" is not loaded

 

PIM is a great conversion tool

 
PIM can display live data from other systems 

PIM ensures that there is ALWAYS a system for the data that does not have a natural affiliation (Environmental images, material definitions, approvals, the many different product-relationship definitions, etc., etc., etc)

 

PIM ensures that ALL data can be language differentiated

 

PIM is a great tool for exporting structured data

 
We can provide a proof of concept in 6 working days
We supply 3 days of work free of charge to get you started
Book a non-binding chat
We have integrated PIM with many ERP systems
We have integrated PIM with many ERP systems Below you can see which ERP systems we already have under our belt. Do not despair if yours is not on the list, as we are experts in integrations.